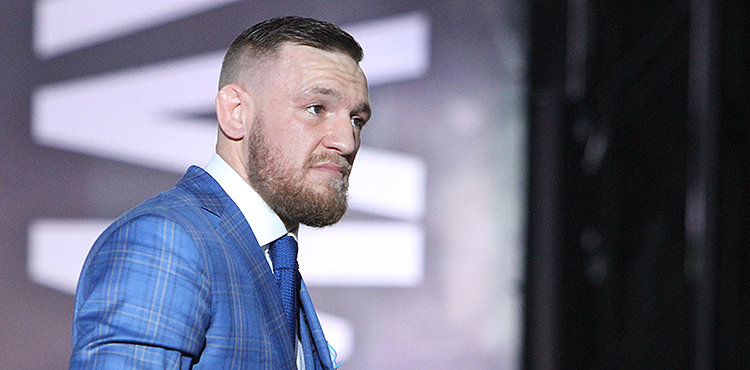 Mayweather vs. McGregor has taken an interesting new twist. 
Conor McGregor got into a fiery exchange with Golden State Warriors forward Draymond Green on Sunday.
Green commented on a photo of McGregor wearing a No. 23 Warriors jersey, which happens to be Green's number. Although, in this case, McGregor insists that it's not. He was apparently rocking the No. 23 jersey of CJ Watson, a former Warriors' player.
That, of course, led to an interesting exchange which included McGregor referencing that he dribbles heads off the floor.
Only a month to go to Floyd Mayweather vs. Conor McGregor! 
TRENDING  Check Out All of Cris Cyborg's Career KOs in This One Brutal Video
In a trash talk battle between Draymond and McGregor… who comes out on top?

A post shared by espn (@espn) on Jul 23, 2017 at 7:44am PDT
Follow @MMAHotSauce on Twitter and Facebook. Also follow MMAWeekly.com on Facebook, Twitter, and Instagram.
<!– Beginning Async AdSlot 16 for Ad unit ros4_bottom ### size: [[728,90]]

<!– BEGIN MANUAL 728×90 AD


END MANUAL 728×90 AD –>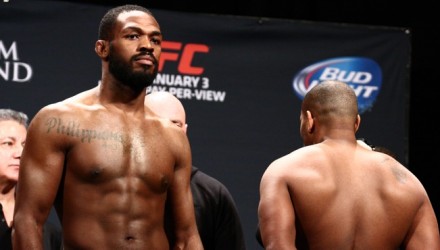 Take an extended preview of the main event at UFC 214 featuring a light heavyweight title rematch between Daniel Cormier and Jon Jones.

Daniel Cormier and Jon Jones insist that they won't
Jul 23, 2017

Watch Demian Maia's Performance of the Night victory over
Jul 23, 2017

Cris "Cyborg" Justino is one of the most devastating
Jul 23, 2017
Article source: http://www.mmaweekly.com/conor-mcgregor-and-nba-star-draymond-green-mix-it-up-over-floyd-mayweather