You might recognize ring girl Renee as half of a sister team working local MMA shows and booths…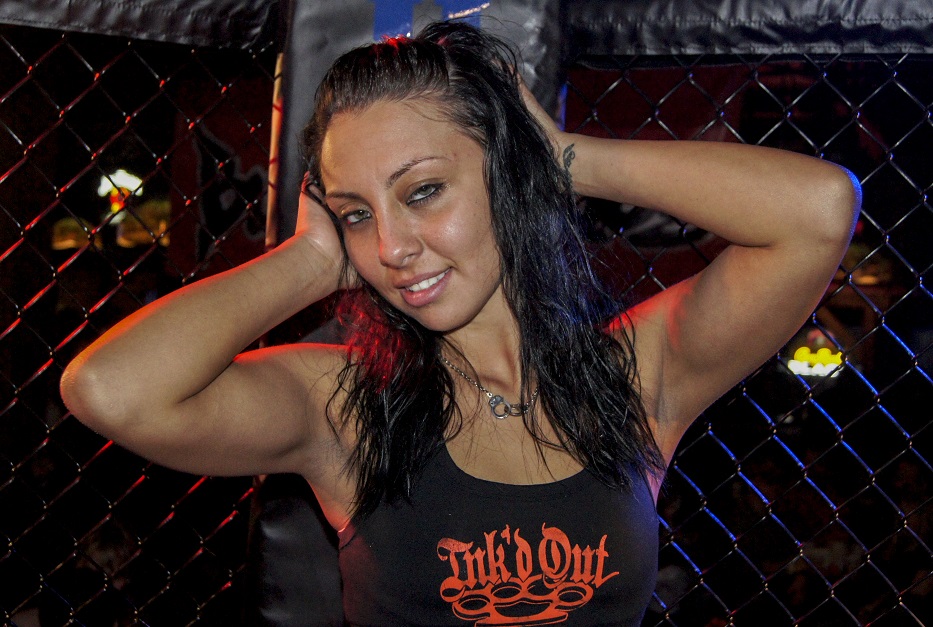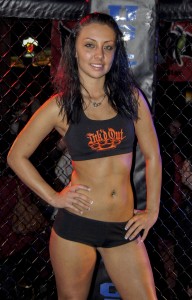 FIGHTFAN: What opened the door for you to become a ring girl?  
Renee: The door was opened to me by Leo Stopa, the owner of Tropical Tans in Arvada. I was tanning there when he asked me to be a ring girl. Becoming a ring girl has been a great experience and I love it.
 FIGHTFAN: What ties do you have to MMA besides the obvious?
 Renee: Before I became a ring girl I had no ties with the MMA but now I have lots of friends with-in this environment.
 FIGHTFAN: What's your favorite finish to a fight? K.O/Sub?
 Renee: I would have to say a K.O. would be my favorite finish to a fight but, I also just love to watch the fighters go to war and put on a good fight and however they win is great.
 FIGHTFAN: What do you do in your everyday life?
 Renee: My everyday life is mostly family time and I love to spend time with my friends going to the movies and stuff.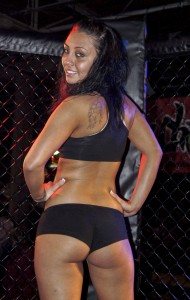 FIGHTFAN: Favorite thing about being a ring girl:
 Renee: My favorite thing about being a ring girl is the environment and meeting all these   new people and can't forget that I get the best seat in the house to watch the fights!
 FIGHTFAN: Best fight you've ever seen:
 Renee: The best fight I have ever seen was at a local show, I don't remember the fighters names but they were close friends and team mates. They went to war all three rounds! It was bloody, and it really was a war. They both kicked some butt and put up an awesome fight.
 FIGHTFAN: Craziest thing you have ever seen at a fight?
 Renee: The craziest thing I've seen at a fight would have to be another ring girl almost getting in a fight.