We didn't forget about the second half of this familiar sister duo…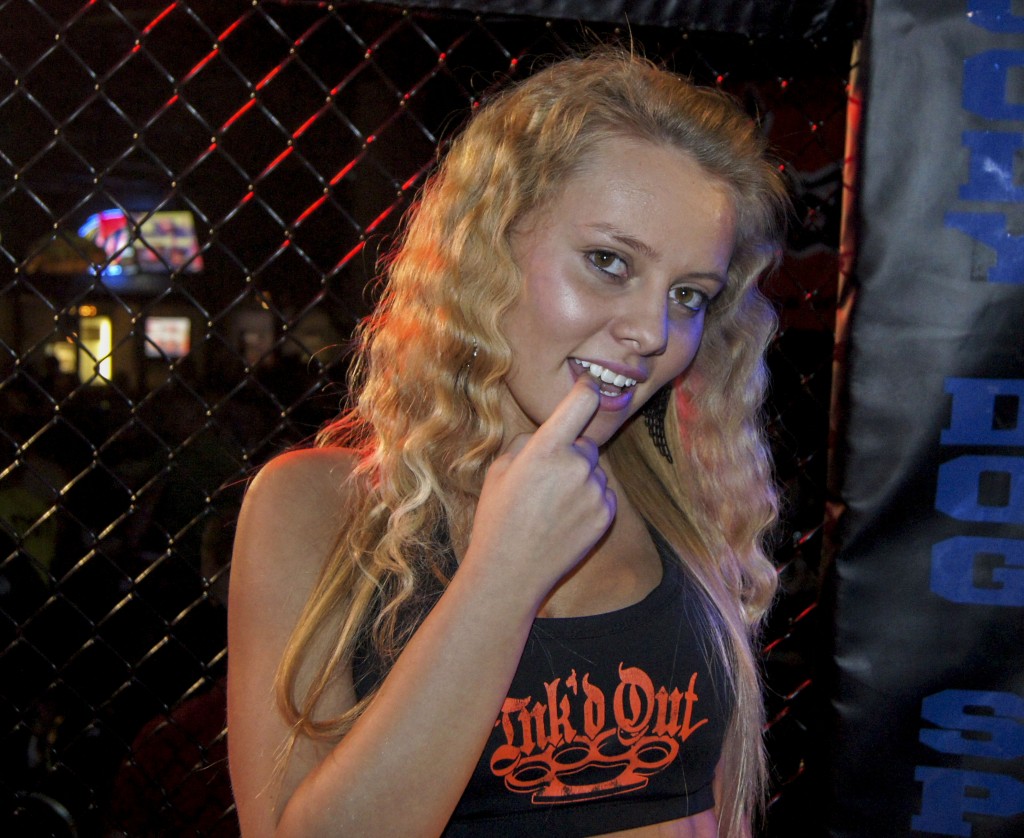 FIGHTFAN: What opened the door for you to become a ring girl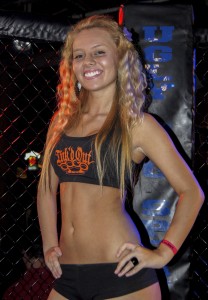 Aislynn: The door for me to become a Ring girl was opened by my sister Renee medina and owner of tropical tans Leo stopa. They gave me a shot and ever since then I love it.
FIGHTFAN: What ties do you have to MMA besides the obvious?
Aislynn:  The ties I have to MMA would be that I just love the sport, so I'll watch it all the time… and the friends I have who work or are in the industry.
FIGHTFAN: What's your favorite finish to a fight? K.O/Sub?
Aislynn: My favorite finish to a fight… that's a hard one.  Both knock out and submissions are intense and catch my attention but I would have to choose a clean, one hit K.O.
FIGHTFAN: What do you do in your everyday life?
Aislynn: My everyday life consists of eating, working out, even if it's minor.  Walks with my sister to the lake and hanging out with friends. Oh can't forget social media life!
FIGHTFAN: Favorite thing about being a ring girl?:
Aislynn: My favorite thing about being a Ring girl has to be a mix between the environment and the people. Because I love both, or having the best seats there.  Plus I just love how being a Ring girl  opens a lot of doors that I thought would never come my way. Being a ring girl has brought me out of my comfort zones and that makes me happy.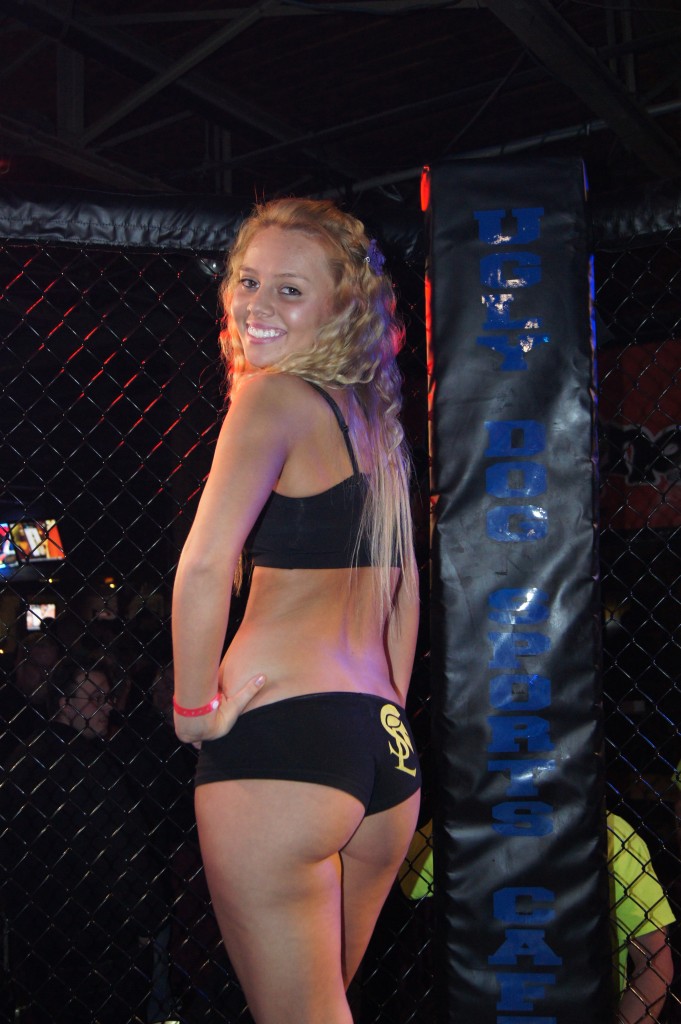 FIGHTFAN: Best fight you've ever seen:
 Aislynn: The best fight I have ever seen… You have no idea how hard this is to answer! Ok it was a while ago I'm not sure if the names but they went all three rounds. In the second round one of the fighters landed a nasty elbow to the other fighters eye brow and split that sucker open! I mean it was squirting and gushing every where. So surely everyone thought he was going to lose and the Fight would be called. As I went in for my round I couldn't go, there was too much blood on the mat! So they told me I'd go in for round 3. The cut only made him angry and after the third round the fighter with the busted eye came out victorious!
 FIGHTFAN: Craziest thing you have ever seen at a fight?
 Aislynn: The craziest thing I've ever seen at a fight was when half the crowd got so riled up and crazy because their guy lost they had to be escorted out. They started booing the fighter who won and cussing ready to jump in the cage and fight him! Oh I could go into detail but I know if I had to run my heels would've been off In a second! That's how crazy it was.