This time out we got to talk with a semi-regular at some of the Sparta shows, Micki…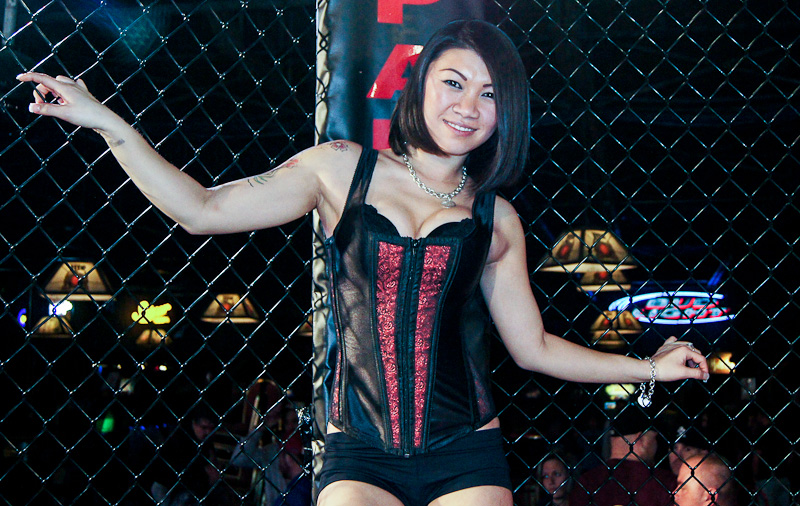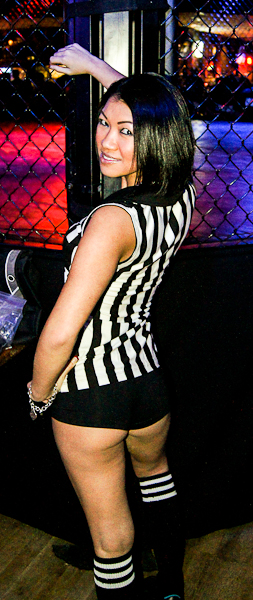 FIGHTFAN: Where are you from?
 Micki: I am from Albuquerque, New Mexico!
 FIGHTFAN: What opened the door for you to become a ring girl?
 Micki: I actually did few competitions to be a ring girl for different companies  like ROF, XCW, RMBB, and with INK'D OUT… And one day I got a call asking  me to be a ring girl for one of Bobby Lashey's events. From then on I've been  working in the ring with everyone.
 FIGHTFAN: What do you do in your everyday life?
 Micki: By day I'm a full time mom. I also do lots of modeling, and I work at tech office. A lot of the time I try and find girls to help promo for different companies, for fashion runways, photo shoots, etc… So I'm a busy, busy bee. I always make time for the fights though.
 FIGHTFAN: Favorite thing about being a ring-card girl?
 Micki: I have a couple favorite things…
Getting to be ring side of the fight and getting to see all the action up close and personal, and getting to be a part of raising money for fallen fighters. That's what I feel is most important; that we all come together and help out one other. It's a great feeling.
 FIGHTFAN: Craziest thing you have ever seen at a fight?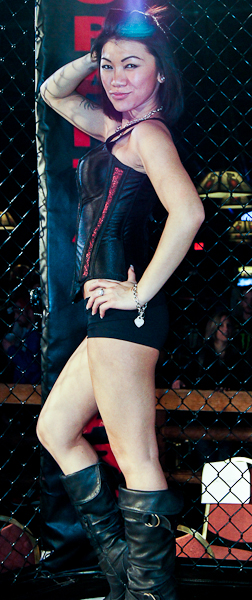 Micki: There are a lot of craziness that happens at the fights.(laughs) from fighters family members to boyfriends and girlfriends fighting each other outside the ring, as fights are happening in the ring!
But as for pro fights I'd have to say, it was one of the very first fights I work as a ring girl, and these two guy touched up and back up from each other. They both charged at one other and one of the fighters (Ed Banks) throws up a knee to the other guys face and knocked him out cold!!! It only was an eight second fight but, that was pretty awesome!
FIGHTFAN: What's your favorite finish to a fight? K.O/Sub?
Micki: I have to say K.O. because you actually see guys/girls throw blows instead of the rolling around and can't tell who really has who.
FIGHTFAN: Two favorite MMA fighters:
Micki: As for the pros it's GSP, hands down. Just because he's one of the original fighters, on top of that he may be getting old but he can still hold it down! And as for our Colorado locals that's a hard one. Because they are all are good, and since I've been in the scene, doing this for years you get to know most of them as well. So it's a tough one. I can go the easy route and be safe, I'm going with my little brother Dylan "The Rooster" Oligo. Most of his fights are full of action and excitement!