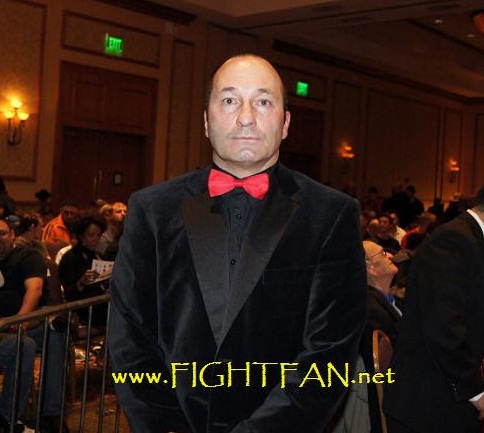 We managed to catch up with one if not the busiest promoter in local MMA, Mr. Steve Alley to talk with him about his upcoming show and brand new fight promotion, the Women's Fighting Championship…
FF: Steve, how would you like to get us started talking about the Women's Fighting Championship and its inaugural event set for May 12th in Casper Wyoming?
SA: Well first, I'd like to make it clear that this isn't our first time at the dance where women's MMA is concerned. We were the first to do an all-women's show in Wyoming at Universal Fight Alliance 8. We were also the first to do a pro main event in Wyoming (on a Kick Down card), first to do a pro main event in MMA with women in Colorado and amateur women in Colorado and numerous other women's combatives so it's not like we're just now starting out with the novel idea of having women on our shows. Women have always been a big part of Kick Down and the Universal Fight Alliance.
FF: So then, tell us about the Women's Fighting Championship specifically.
SA: WFC is a sister promotion to Kick Down MMA and Universal Fight Alliance and it's set up specifically so women will have a place to start and elevate what they do in mixed martial arts. I can't be happier about this because there aren't many of them out there and we started it for that very reason.
FF: So will the WFC be almost like a farm system to grow the talent pool for women's MMA?
SA: Yes, but in both categories…whereas the Kick Down has always been known as a great place to debut talent, I think we've debuted more fighters than any promotion in this region, maybe in the country, the WFC will not only elevate the stature of the amateur women but also professionals. Case in point: tenth ranked Dianna Rael will take on Stephanie Frausto who is trained by her sister Zoila Frausto Gurgel and George Gurgel which will elevate both of those fighters right out of the box in the inaugural show. And instead of just being in Colorado and Wyoming, you can expect that the WFC will have a minimum of four shows a year and be in different states around the United States.
FF: What other states?
SA: Montana, South Dakota, Wisconsin and the Michigan area for starters. For many that don't know, Michigan for women's MMA is really hot. So we will look to open in that area as well and it will get bigger, believe me.
FF: On this card you've got the main event you mentioned plus a co main event featuring Darla Harris and Stephanie Skinner…
SA: I'll tell you what man, that Darla Harris Stephanie Skinner fight, there should be something in MMA like the Make My Day Law because when Darla Harris confirmed that she would step up on what  could be called short notice, I think I was, outside of her and Stephanie's camp, the happiest person around because I've wanted her in my promotion for a long time and I think she's a future star in women's MMA.
FF: I think they both have a bright future. Then you also have members of The Fight Syndicate, Fuseboxe and others…
SA: Yeah, you have everything. You've got fighters from Colorado, Wyoming, Nebraska, Ohio and beyond. The ironic thing is that usually when you've got a heavyweight bout in men's MMA that would be the biggest fighter. In this case, only because of a catch weight, the biggest fighter is 163 pounds and they go all the way down to 105 pounds.
FF: Where do you see women's MMA in the coming years?
SA: Well I may be a minority in this, fellas, but I see it as a hotbed. I love it, and always have. You guys have covered my shows enough to know that when there's a women's fight, what does everyone say? They're really excited about them! So why not make a full-fledged promotion out of it. I love women in fighting. I have a daughter so I have to be fair in that regard. If she came to me and said, "Hey Daddy I'd like to fight, obviously I'm going to talk her out of it and make her a ring card girl or an announcer first, but if she really wanted to, I'm going to be three thousand percent supportive.
FF: It also seems like the women's fights almost always deliver in the way of excitement and competitiveness. What do you think it is about women that makes their fights so compelling?
SA: They don't get caught up in the politics. When that bell rings, they come out full force, ready to fire and ready to throw down. I will also point out, and many people have slammed me for this comment but I stand behind it: in a lot of cases, women are a lot tougher and I think they can take a lot more than men can. When you see that even on this card, there are women that are business owners, that work full-time jobs, take care of two and three children, train, own a gym and fight. You give me that scenario anywhere else in MMA. It's pretty rare. So I think it's just a different mindset and I think they really do relish the idea that they can be special for an event and when it comes their time they go out and try to perform as such. When you think about the women on this card and that mindset, I think every one would apply.
FF: With the number of female pros and amateurs so much smaller for women than for men, do you anticipate an opportunity for more rematches in the women's MMA and potentially some actual rivalries?
SA: Boy that's a great point, and yes, I do. You already see some of that going on right now. There will be more rematches and a lot of similar type fights. For instance, if you get a fighter like Stephanie Skinner, maybe she would be more than willing to take on someone like Darla Harris. But really that fight was reserved for Dianna Rael and it just didn't happen and now they've chosen that fight. It kind of makes things a close second to what the original intent might have been and it will set up a rematch or a like fight down the road. I'll give you a good example of that: if Darla Harris wins this fight, she'll get the winner of Stephanie Frausto and Dianna Rael for that title.
FF: Is it possible that women's MMA will force someone to do what many Colorado fighters have wanted to see happen for some time now: increase the amount of competition from outside the region so they can see how they stack up against fighters across the United States?
SA: Well, I've done that already. You've got Stephanie Frausto who is from California but moved to Cincinnati to be with her sister and train with George Gurgel. So yes, and there would be no other way to do it than to bring in fighters from other states. It's an impossibility that you're going to have a bunch of locals in one locale that you'll have enough to fill a card. So you'll have to bring in other talent. That's what kind of makes this thing interesting. I can tell you this, South Dakota fighters got a little taste of how they matched up with Wyoming fighters at the Universal Fight Alliance 8 where all three South Dakota fighters got "woman handled" by the ones they fought against in Wyoming. I think that this region is as good as any as far as talent goes. You have Lacey Schuckman, you have Dianna Rael, you have Cat Albert Zingano…so talk all you want but the facts will back up everything and in this case they do.
FF: Well we're looking forward to the event. Thanks for the interview.
SA: Sure, you bet guys.