Gym: MMA Premier Fitness
Location: 15095 East Hinsdale Drive Centennial  
Hours of operation: (varies by class) See schedules here…
Types of classes: MMA, Wrestling, BJJ, Judo, Karate, Muay Thai, Boxing, Strength and conditioning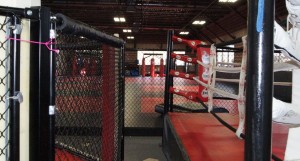 Specialty: Wrestling
Women's and kids classes available: Yes and yes
Individual/Private lessons available: Yes
Class sizes: Averages 12 students per class
What experience level is needed to join: None to start, beginners welcome
Equipment available/condition: A variety of equipment on site…Cages and a ring on site, Huge open mat area, multiple bags available. Very nice strength and conditioning area. While gloves and shin pads are available, it is advised students bring their own for health reasons. (Gear is available for purchase onsite as well)
What about the instructors?: 30 instructors total. Most martial arts instructors carry black belts
Overall look and feel: This is a huge gym. Something for everyone and enough room to do it in. Clean, open and well lit. By far the best strength and conditioning area I have seen so far during a review.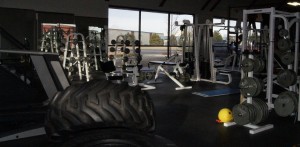 Fight team calling this home: Team Wildman. –  Thomas Denny, Josh Cavan, Marcus Edwards, Chino Montoya, Tito Solis, among others call this home.
Current members say:  My visit occurred between classes, so I was not able to get member feedback. If you are a member, please feel free to leave your thoughts on the facility and training.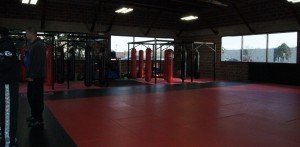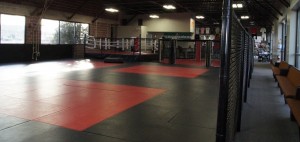 The breakdown: A very impressive gym. The amount of space, gear and training available would make this an above average gym. Throw in the training happening here and you have a must visit facility. Being home to Team Wildman you might think MMA is the focus here. Not so. I'm told wrestling is king here, and during my visit I met Trent and Cole Schultz, who are proof the wrestling program works. Cole being a "Trinity" (winner of 3 national tournaments) award winner last year and on track to do it again this year. Just one example of the caliber of training happening on site.