Matt Hamill, a UFC veteran and The Ultimate Fighter Season 3 cast member, won his first fight in nearly five years this weekend, and he did so in devastating fashion. 
Hamill (13-8) ended a four-year losing skid by taking out fellow former UFC fighter Luiz Cane on Friday at Fight 2 Night 2 in Foz do Iguacu, Parana, Brazil. 
TRENDING  WSOF Full-Fight Flashback: Justin Gaethje vs. Luiz Firmino
It was Hamill's first win since he defeated Roger Hollett at UFC 152 in 2012.
Matt Hamill KO's Luiz Cané at Fight2Night 2 pic.twitter.com/O5Jdl9MIGM

— Streetfight Bancho (@streetfitebanch) April 29, 2017
Follow MMAWeekly.com on Facebook, Twitter, and Instagram
<!– BEGIN 1World Polling CURRENTLY INACTIVE bottom of article
(function(){
var s = document.createElement('script');
s.type = 'text/javascript';
s.src = 'https://frontend.1worldonline.com/poller-constructor.js';
s.async = true;
document.getElementsByTagName('head')[0].appendChild(s);
})();
END 1World Polling bottom of article –>
<!– Beginning Async AdSlot 16 for Ad unit ros4_bottom ### size: [[728,90]]

<!– BEGIN MANUAL 728×90 AD


END MANUAL 728×90 AD –>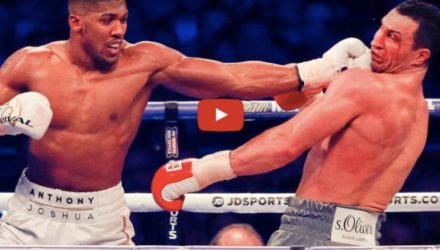 Anthony Joshua was crowned the king of the heavyweight division as he stopped long-reigning champion Wladimir Klitschko. Check out the big finish.

It's been difficult to figure out if Ronda Rousey
Apr 30, 2017

UFC president Dana White admits that he gives Conor
Apr 30, 2017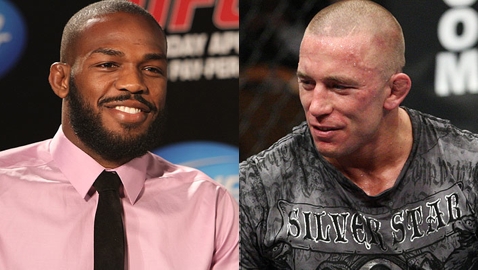 What gives? Why does Jon Jones need a warm-up,
Apr 29, 2017
Article source: http://www.mmaweekly.com/matt-hamill-wins-first-fight-in-5-years-in-devastating-fashion-video